Buy a fully automatic flat mask machine, look for the South Nekon machinery
Buy a fully automatic flat mask machine, look for the South Nekon machinery
This web news:
This web news:
On Wednesday, January 31, 2018, Jiangsu Kangji Medical Technology Co., Ltd. Zhu Zong came to our company to negotiate a fully automatic plane one for two (outer ear type) mask production line. Zhu Zong came to the south to inspect the mask machine equipment and has visited 4 Today, I came to the South Nekon again, and finalized a set of fully automatic flat-to-two-mask production line;
Zhu said that after a number of comparisons, I found that the South Nekon mask machine is obviously higher than the same industry mask machine manufacturer in terms of mechanical structure and pneumatic configuration. The South Nekon body mask machine uses high precision. Gears, this high-precision gear is a special gear for the automotive industry. It has high precision and high cost.South Nekon uses this high-precision gear on the mask machine, which reflects the sincerity of the leader of the South Nekon High. Cylinders, molds, and ultrasonic systems are all highly configured. Therefore, to buy a mask machine, I strongly recommend, buy the South Nekon brand mask machine.
South Nekon brand mask machine, excellent quality, high precision equipment, high efficiency, low maintenance rate, is your best choice.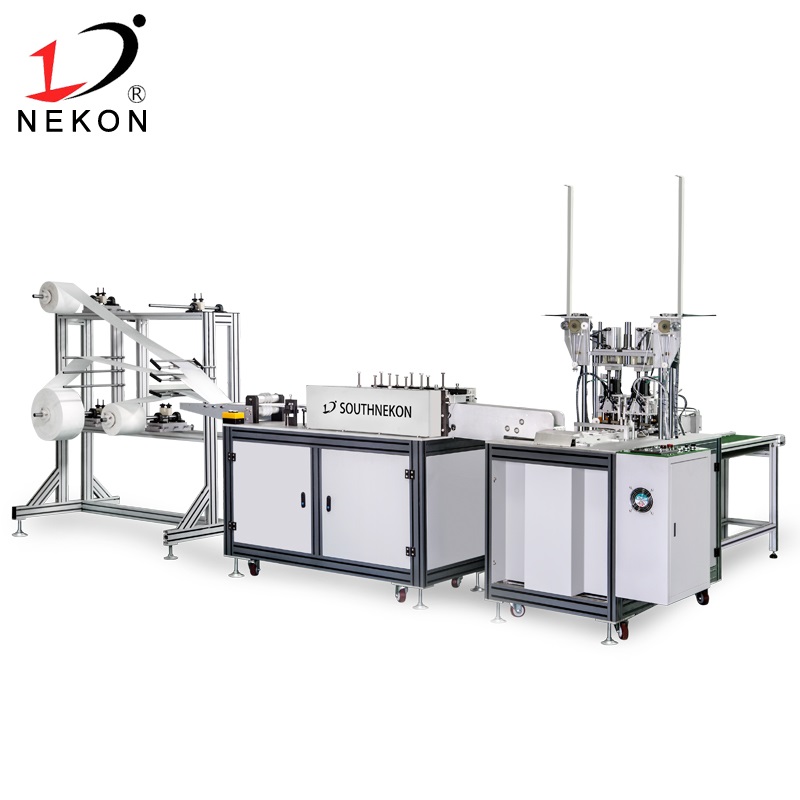 The characteristics of the South Nekon fully automatic plane one-to-one mask production line:
1. Cylinder / solenoid valve (original configuration: Yadak cylinder): SMC imported pneumatic / solenoid valve, precision assurance, stable operation, durable, the cost of accessories compared with ordinary cylinder / solenoid valve, the value difference of 4 times;
2. The main machine gear adopts high-precision gears for the automobile manufacturing industry, and the cost is 10 times of the original;
3. Mold (original configuration: aluminum mold / steel mold): titanium alloy mold, longer service life, not easy to crack, cost value is 4 times higher than the general aluminum mold / steel mold, the quality of the mold directly affects the transducer The use of a good mold can protect the transducer and the ultrasonic generator, the machine is more stable and the production is smoother;
4. Motor (original configuration: Delta stepper motor): change the stepper motor to servo motor, the value of the accessories is 3 times different;
5.South Nekon's own processing center guarantees the quality of parts production, reduces equipment production costs, and reduces equipment after-sales costs;
Dongguan South Nekon Machinery Co., Ltd. specializes in the ultrasonic mask equipment industry for nearly 20 years, providing customers with high quality and high reputation with high professionalism. We sincerely hope to have the opportunity to provide you with thoughtful and valuable consulting services with our professional knowledge and skills, to help you solve problems and to become a partner of coexistence, sharing and win-win! Hotline: 13922975829